English
Language

Thai
Language

Japanese
Language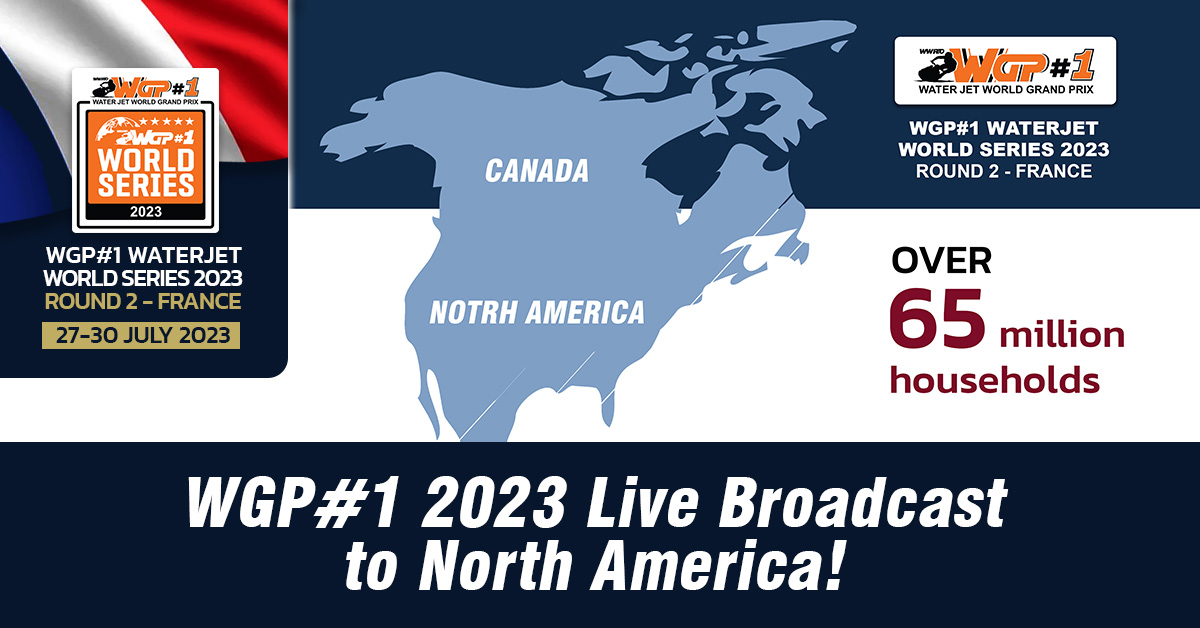 WGP#1 2023 Live Broadcast to North America!
WGP#1 Waterjet World Series 2023 program will expand its fan base to reach worldwide viewers via Global TV satellite.

Covering the main sports channels around the world, the expansion began with Round 1 in Poland which reached more than 700 million households.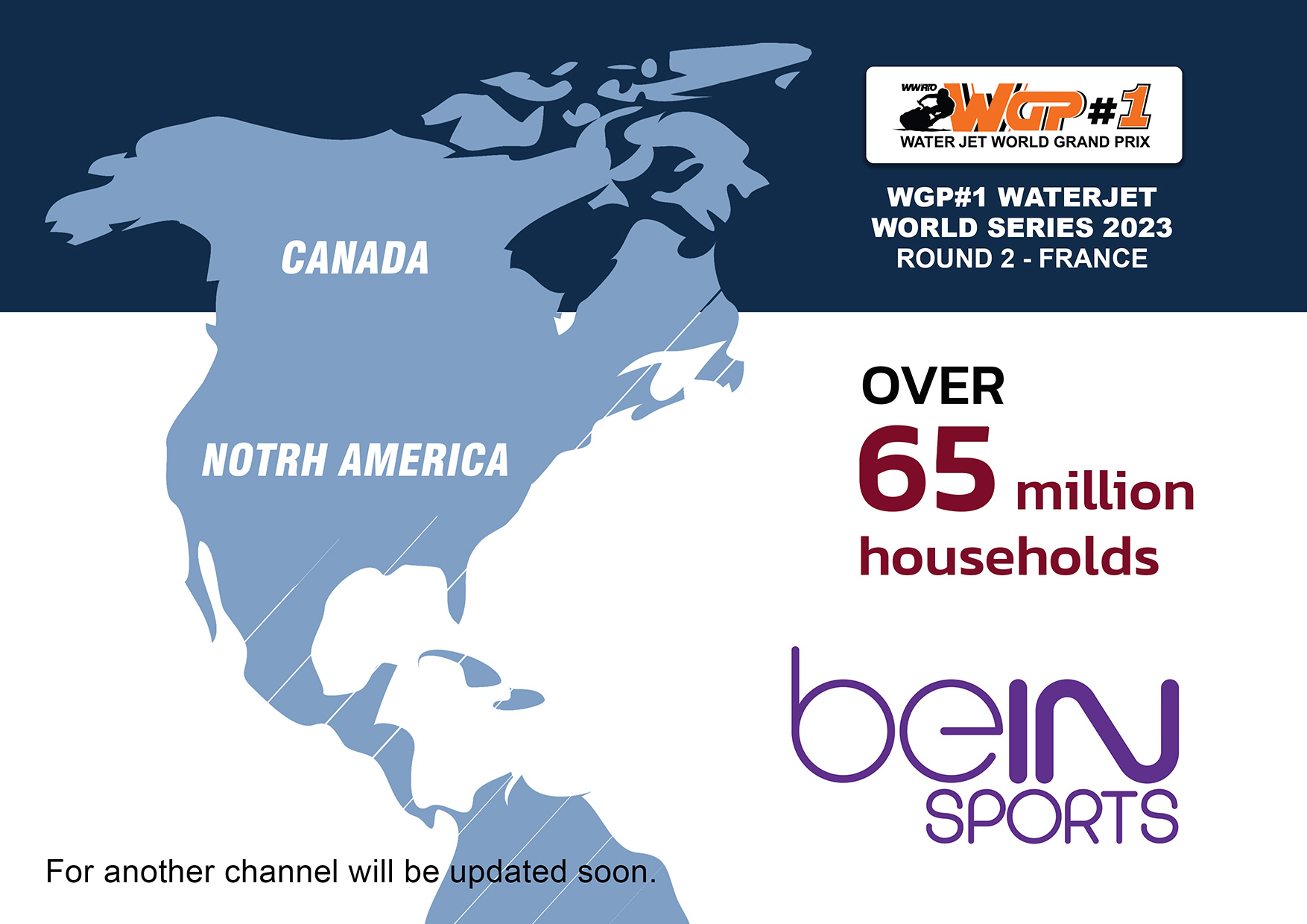 More fantastic news is about WGP#1 Waterjet World Series 2023, Round 2 in France. For fans in North America, USA and Canada, you can follow the competition and watch the event live via BeIN channel, reaching 65,000,000 housholds.

WGP#1 The world's greatest waterjet tournament in the world.

Website : www.jetski-worldseries.com
Facebook : Jet Ski World Series
Youtube : Jetski Worldseries
Instagram : jetskiworldseries
tiktok : @jetskiworldseries

WGP#1 WORLD SERIES
7 JUNE 2023